---
Reporter is an iPhone app for understanding the things you care about. With a few randomly timed surveys each day, Reporter can illuminate aspects of your life that might be otherwise unmeasurable.
---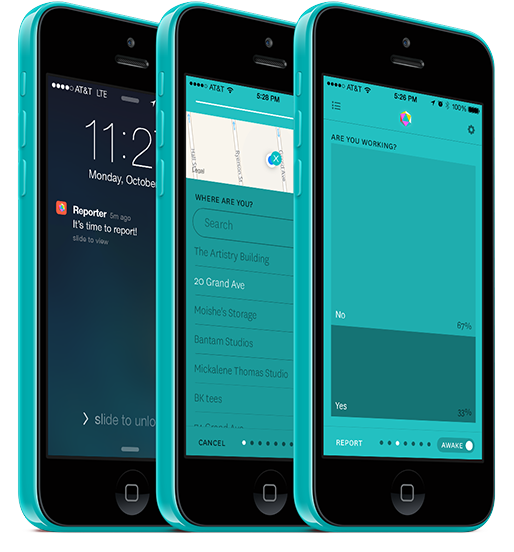 Designed for Discovery
A simple process for building understanding.
Random Sampling

Start with infrequent and unpredictable prompts to report.

Lightweight Surveys

The report flow is built to be lightweight yet powerful, binding automatic measurements with manual surveys.

Immediate Insight

Built-in visualizations reveal aggregate activities as soon as you start reporting.
---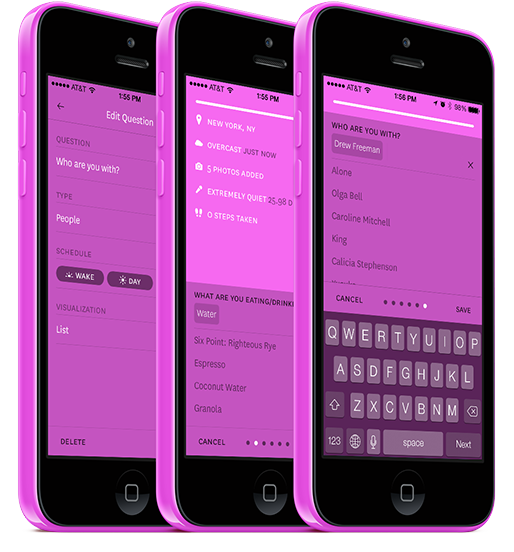 Designed for Speed
Reporter has been refined to capture the most information with the lowest friction.
Question Types

Custom interfaces for adding location, people, numbers and multiple choice help streamline the answering process.

Autocomplete

Pre-populated answers and smart suggestions make completing surveys a breeze, and the more you report the faster it gets.

Suggestions

Using results from Foursquare and your address book, Reporter minimizes typing with helpful suggestions for places and people.
---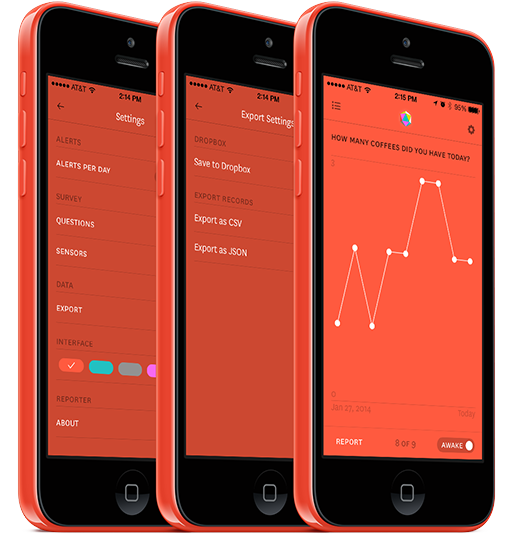 Designed for You
Reporter is built for personalization and privacy.
Customization

Make Reporter your own by defining the questions, sensors, visualizations and even color of the app.

Privacy

Your reports are your own, and will only leave the app if you choose to export or sync them.

Export

All of your data is available as CSV or JSON formats and can even be continually saved to Dropbox.
---